Professional Jury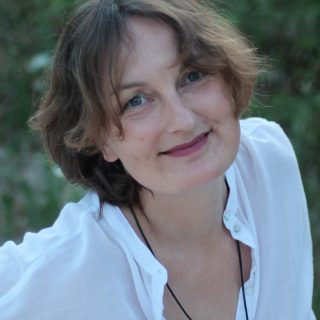 Marina Andree Škop
Producer and director who has created children's and youth films and series during the past ten years. Born in 1973 in Sarajevo, and holds a degree in editing from the Zagreb Academy of Dramatic Art. She developed and produced three children's TV shows which aired on the Croatian National Television. In 2019, she co-directed the SF children's film My Grandpa is an Alien with Dražen Žarković, which screened in seven European countries and won fourteen festival awards. She is a member of the Croatian Producers Association and the Croatian Freelance Artists Association.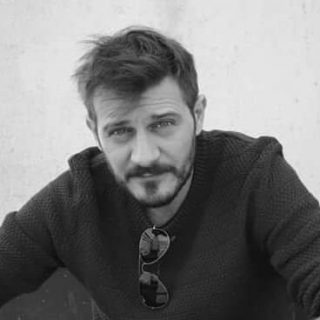 Frano Mašković
Award-winning theatre, television and film actor. Graduated acting at the Academy of Dramatic Art in Zagreb. Member of the Zagreb Youth Theatre ensemble. He has collaborated with numerous Croatian and foreign directors. His roles include films such as Trampoline (2016), The Eighth Commissioner (2018), Lada Kamenski (2018) and My Grandpa Is an Alien (2019), which opened last year's KinoKino festival.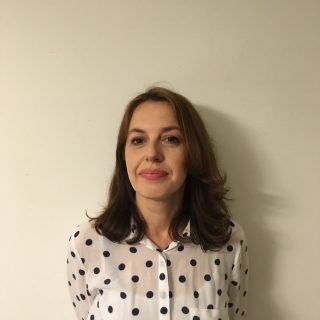 Barbara Zupičić
She has worked at Art-kino in Rijeka since 2014 as an advisor for the educational program, which includes the program School at the Cinema, aimed at developing film literacy in children. She's part of the development of the regular film program for children, and the development and realization of workshops and special film programs for children and youth, as well as teachers. From 2017, she is in charge of developing and executing the film and workshop program of Art-kino for the Tobogan Festival as part of the Children's House, a flagship program of Rijeka 2020 – European Capital of Culture.
Children Jury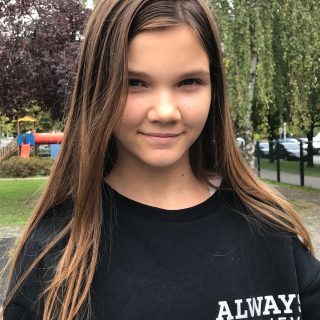 Petra Bokun
Petra loves going to the movies and attending festivals. Most often she watches films with her family and is looking forward to watching films with the rest of the children's jury. Her favorite films include modern works such as My Grandpa Is an Alien, because of its imagination, but also classics like Pero The Lump's Gang and The Lost Pencil because in them she sees the world in which her grandparents grew up in.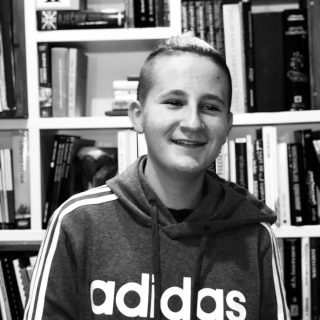 Lun Val Sakoman
Lun's dream is to work in film. He loves watching films and biographical documentaries, and his favourite are ones about Croatian and world political figures. He's known about the children's jury for several years, and has decided to apply this year in order to broaden his knowledge of film art and gain new experiences by hanging out with peers with the same interests. He also loves theatre, attends ZKM's theatre group and trains swimming.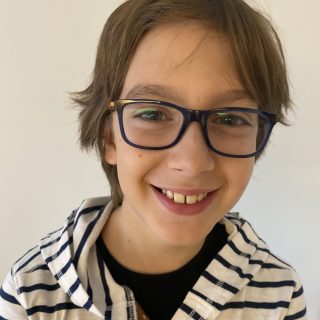 Martin Šamanović
Martin loves watching and filming movies. He even acted in one, and often participates in various film workshops at his school. He tried his hand in directing and editing, and he especially likes the role of the cinematographer. He often visits the KinoKino festival, and best loves films about children and teenagers, which he can identify with. He applied for the children's jury in order to discuss movies with his peers.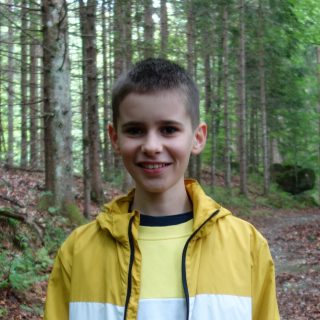 Lars Štern
Lars applied for the children's jury because he loves watching and rating movies. Beside movies, he loves theatre and has been a member of ZKM's theatre group for three years. As he often watches films, he believes he is a good judge of quality films.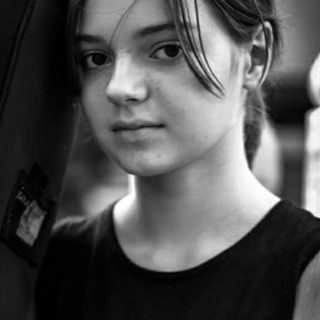 Nora Weygand
Nora is a big fan of film art. She is interested in directing, acting, cinematography, and editing. She participated in creating numerous short features and one documentary film, and has learned the basics of script writing, cinematography, some acting techniques, etc. She also makes animated films, attends film workshops, and her hobbies include drawing, playing the cello, photography, and writing poetry.