Festival Is Open!
21.02.2019.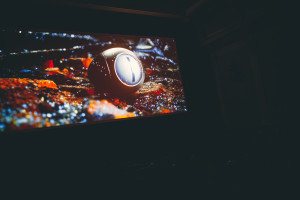 With the official premiere of the Croatian sci-fi film for children My Grandpa Is an Alien, on Wednesday, 20 February, the fourth KinoKino Festival was opened in the fully packed Europa Cinema. Until Sunday, 24 February, it will screen an overview of the recent global production for children, altogether around 30 film titles of all genres for the youngest audience.
"This is the first time ever that we are opening the Festival with a Croatian sci-fi for children, which makes this evening truly special. My Grandpa Is an Alien was directed by Dražen Žarković and Marina Andree Škop. We have been waiting for this film for over 30 years and it is a great honour that the directors chose KinoKino as their festival premiere and the first encounter with local audience," said at the beginning of the opening ceremony the KinoKino director Selma Mehadžić and coordinator Katarina Crnčić.
The film that utilises cutting-edge film techniques and special effects so far unseen in Croatian cinema was presented by the numerous crew led by the directors, Dražen Žarković and Marina Andree Škop, who said: "It is a great privilege to land this film before the Zagreb audience because the idea for this film arose seven years ago in Zagreb. We created it with great enthusiasm and pleasure and we hope you will enjoy flying with Dodo and Una across this intergalactic adventure."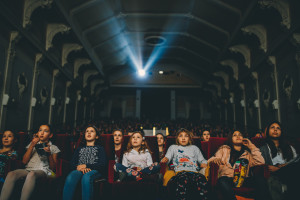 A special contribution to the film came from the effort of 12 girls who made a small masterpiece at this year's film poster design workshop with mentor Andrea Sužnjević of Šesnić&Turković studio, a wonderful poster for the Grandpa Alien.
In the five festival days, until Sunday, 24 February, the audience will be able to enjoy many screenings, interesting guests and Q&As, short and feature films for all generations, and the best films in the competition will be judged by a children's jury and a professional jury, along with the audience's vote.
This year's professional jury consists of the film educator thanks to which generations of young Finns today have a better understanding of cinema – Marjo Kovanen, Olja Savičević Ivančević, one of the most important Croatian writers whose texts are often turned into stage plays and films, and Čejen Černić, the director of the last sequel in the popular Koko serial, Thy Mystery of Green Hill, which earned her the best debut award last year at Pula Film Festival.